Trust Case Summary: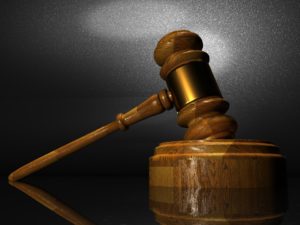 As a result of the intervention of SBEMP, a recent court decision ordered a co-trustee in violation of fiduciary duties be removed from his position as Co-Trustee of the Trust.
Case Background:
BN's brother died, leaving a trust naming her and his roommate (with whom he did not have a legal relationship) as Co-Trustees; and granting the roommate, WM, a life estate to remain in the house.
After several violations of fiduciary duties, BN petitioned to remove WM as a co-trustee.
The fiduciary violations included; but were not limited to: falsifying the decedent's death certificate, with the intention of divesting the Trust beneficiaries from their inheritances; preventing BN from administering the Trust and performing her trustee duties (e.g., accessing the Trust-owned real property and documentation relating to the other trust assets and its obligations); and engaging in a campaign of hostility toward BN and the other Trust beneficiaries.
WM admitted he falsified his relationship on the death certificate and interfered with administration by not giving BN access to the information.
Decision:
The court ordered that WM provide BM with all information in his control necessary to determine the assets of the Trust, income of the Trust, expenditures of the Trust, and expenses of the Trust for proper accounting.
The court ordered WM to allow access to the property sufficient to allow BN, or her designated agent, to photograph or video record the property and all of its contents for the purpose of identifying and marshaling the assets of the Trust and to allow for a proper appraisal and accounting.
The court also removed WM as Co-Trustee of the Trust and BN is appointed sole Trustee.
For more information or to request a consultation please contact the law offices of SBEMP (Slovak, Baron, Empey, Murphy & Pinkney) by clicking here.
SBEMP LLP is a full service law firm with attorney offices in Palm Springs (Palm Desert, Inland Empire, Rancho Mirage), CA; Costa Mesa (Orange County), CA; San Diego, CA; New Jersey, NJ; and New York, NY.
DISCLAIMER: This blog post does not constitute legal advice, and no attorney-client relationship is formed by reading it. This blog post may be considered ATTORNEY ADVERTISING in some states. Prior results do not guarantee a similar outcome. Additional facts or future developments may affect subjects contained within this blog post. Before acting or relying upon any information within this article, seek the advice of an attorney.