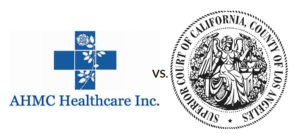 In a rare wage and hour victory for employers, the California Court of Appeal, in AHMC Healthcare, Inc. v. Superior Court (2018), 24 Cal.App.5th 1014, held that an employer's timekeeping system, which automatically rounds employees' time entries to the nearest quarter hour, did not violate California's laws requiring employers to pay employees for all time worked. So long as the rounding policy is neutral both on its face and in its application, it is not unlawful, even if some employees lose compensable time as a result.
In AHMC, the employer used a timekeeping system that automatically rounded employees' time entries up or down to the nearest quarter hour, instead of using the employees' exact check-in and check-out times. The policy was applied to all employees equally. Two former hourly employees of AHMC, Inc. challenged the policy, claiming that whenever a rounding policy results in any loss to employees, no matter how minimal, the policy violates California law.
The California Court of Appeal rejected this argument. The Court acknowledged that rounding allows employers to calculate wages efficiently. Therefore, the fact that an employer uses rounding does not automatically invalidate the employer's wage calculations. Rather, the policy must be reviewed to determine whether it is facially neutral and whether its application primarily benefits the employer or the employees.
If a rounding policy is applied evenly to all employees and rounds employees' times both up and down so that it does not favor only the employer, it is not presumed to be unlawful on its face. When applied, a rounding policy is "fair and neutral" if it "does not systematically undercompensate employees." (AHMC Healthcare, Inc. v. Superior Court, supra, 24 Cal.App.5th at p.1026.) A rounding policy does not "systematically undercompensate" employees if rounding results demonstrate that, overall, the practice produces a net benefit to employees as a whole. In other words, the rounding practice sometimes produces a gain of time for employees and, at other times, a loss of time for employees. "[F]luctuations from pay period to pay period are to be expected under a neutral system," so long as the overall net effect is a benefit to employees as a whole. (Id.)
In the case of the hourly AHMC employees, they were unable to provide any evidence indicating that the employer's rounding policy singled out any particular group of employees for disparate treatment, and the policy required rounding of employees' times upward and downward so that it did not favor only the employer. Therefore, it was facially neutral. In application, the policy resulted in most employees getting paid for more time than they actually worked or their time was not affected. Thus, the policy was neutral in application. The fact that a small group of employees actually lost time was not enough for the Court to strike down the policy as unlawful. California law does not require that every employee must "gain or break even over every pay period" in order for a rounding policy to be lawful.
Takeaways: If an employer rounds employees' times in order to calculate wages, the rounding policy must allow for rounding time upward and downward. Moreover, the policy must apply evenly to all employees. Additionally, employers should review the actual results of its rounding practices to see if the rounding, as a whole, results in employees gaining or losing time or both. If, in practice, an employer's policy consistently results in the employees losing time, the application of the rounding practice should be examined more carefully to identify potential factors causing the disparate result. The good news is a policy of rounding time will not be considered unlawful and invalid on its face just because rounding will necessarily cause employees to lose some time.
For more information or to request a consultation please contact the law offices of SBEMP (Slovak, Baron, Empey, Murphy & Pinkney) by clicking here.
SBEMP LLP is a full service law firm with attorney offices in Palm Springs (Palm Desert, Inland Empire, Rancho Mirage), CA; Costa Mesa (Orange County), CA; San Diego, CA; New Jersey, NJ; and New York, NY.
DISCLAIMER: This blog post does not constitute legal advice, and no attorney-client relationship is formed by reading it. This blog post may be considered ATTORNEY ADVERTISING in some states. Prior results do not guarantee a similar outcome. Additional facts or future developments may affect subjects contained within this blog post. Before acting or relying upon any information within this newsletter, seek the advice of an attorney.