Personal Injury Law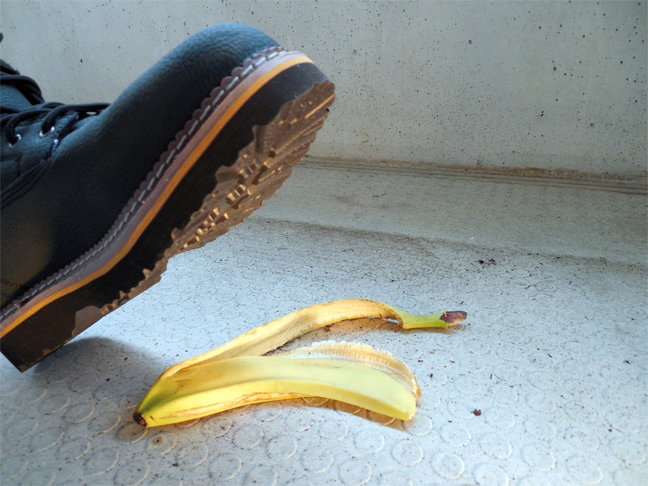 Personal injury plaintiffs bring forth lawsuits that play on the defendant's negligence. The plaintiff in most cases is required to prove negligence through a preponderance of evidence. They need to prove the defendant's duty, breach of duty, damages, and actual or proximate cause.
The elements of negligence can differ based on the given situation that caused the negligence in the first place. The value of the case is determined by whether the personal injury arose out of products defect, premises liability, car accident, medical malpractice, and nature and severity of injuries among other factors.
Different types of injuries can give rise to a personal injury lawsuit, such as:
Broken/fractured bones
Brain injury
Catastrophic injury
Burn injury
Electrocution
Drowning
Fire or burn injury
Loss of limb
Spinal cord or back injury
Paralysis
Disfigurement or scarring
Attorneys at SBEMP (Slovak, Baron, Empey, Murphy & Pinkney) law firm provides professional legal advice and services to clients in Palm Springs, Palm Desert, Rancho Mirage, Inland Empire, Orange County, Coachella Valley, Costa Mesa, San Diego, New Jersey, New York, and surrounding locations.
Extent of Injuries and Recovery of Damages
The plaintiff's testimony is generally presented by the plaintiff's attorney. The testimony of experts and treating doctor are presented in the same way. This is done to discuss the severity and nature of the plaintiff's injuries. Often, the full extent of compensation awarded for personal injury is not limited to the past and future medical bills associated with the injuries.
For instance, a patient suffering paralysis in a trucking accident may move to sue the trucking company and the truck driver. The victim, during trial, will testify to the loss of enjoyment of life and pain and suffering. They may also present a treating physician for testifying to the cause of paralysis, objective finding, and the extent to which the paralysis limits their lives.
The plaintiff may need to present testimony from an expert from the field of vocational rehabilitation for showing that they won't be able to perform household services and tasks related to their work. Experts will quantify future losses by presenting the required evidence.
Arguments Used by Defendants
Defense attorney will counter the extent and severity of damages claimed by the plaintiff by minimizing the injuries suffered. Generally, defense attacks the credibility of the plaintiff as well as the events giving rise to the injuries. They also attack the extent by which the plaintiff is limited by the injuries.
Insurance companies retain investigators to look into suspicious injuries and claims. Evidence from surveillance for discrediting plaintiffs is admissible as long as it is taken from public and online spaces where reasonable expectation of privacy is not present.
Most plaintiffs make the common error in judgment to post status updates and pictures on social media, such as Facebook. For instance, a plaintiff claiming back injury because of a motorcycle accident may expose themselves to the risk of being discredited about the extent and severity of the injury in front of a jury by posting status updates about hiking or extreme sports.
Lawyers at the SBEMP law firm serve clients from Palm Springs, Palm Desert, Rancho Mirage, Inland Empire, Orange County, Coachella Valley, Costa Mesa, San Diego, New Jersey, New York, and nearby locations for a range of legal practice areas.
Have any legal questions? Contact the Attorneys at SBEMP Law Firm:
For more information or to request a consultation please contact the law offices of SBEMP (Slovak, Baron, Empey, Murphy & Pinkney) by clicking here.
SBEMP LLP is a full service law firm with attorney offices in Palm Springs (Palm Desert, Inland Empire, Rancho Mirage, Indian Wells), CA; Indian Wells, CA; Costa Mesa (Orange County), CA; San Diego, CA; New Jersey, NJ; and New York, NY.
DISCLAIMER: This blog post does not constitute legal advice, and no attorney-client relationship is formed by reading it. This blog post may be considered ATTORNEY ADVERTISING in some states. Prior results do not guarantee a similar outcome. Additional facts or future developments may affect subjects contained within this blog post. Before acting or relying upon any information within this newsletter, seek the advice of an attorney.