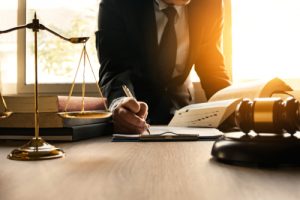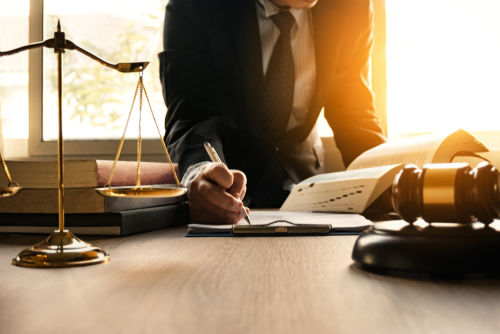 Finding the right trust attorney for your estate planning needs can be a daunting task. It's important to take the time to research and evaluate different trust attorneys in order to make sure you are getting the best representation for your unique situation. To help you in your search for the perfect trust attorney, here are some key factors to consider before making a decision. Attorneys at SBEMP (Slovak, Baron, Empey, Murphy & Pinkney) law firm provides professional legal advice and services to clients in Palm Springs, Palm Desert, Rancho Mirage, Inland Empire, Orange County, Coachella Valley, Costa Mesa, San Diego, New Jersey, New York, and surrounding locations.
Define your goals
Before you begin your search for a trust attorney, it is important to understand exactly what it is that you need from them. Consider the services you require, such as setting up a trust, navigating probate, or advice on estate planning. Determine your timeline and budget for the task and make sure to discuss this with potential attorneys. Have a clear understanding of the goals you need your trust attorney to accomplish for you. Do you want them to handle all aspects of the trust process or are there certain steps you wish to undertake yourself? Make sure to define your expectations and make sure your attorney can meet them. Consider any unique legal needs that must be addressed before beginning your search for an attorney.
Do your research
Researching and finding the right trust attorney for your estate planning needs is essential. Doing your research ahead of time can save you time, energy, and money in the long run.
Start by looking into attorneys who specialize in trusts and estate planning. Check out their websites to learn about their qualifications and experience. Consider their educational backgrounds and any awards or recognitions they may have. Additionally, look for any publications or articles written by the attorney, as this may give you insight into their expertise.
Another great source of information is to read reviews from previous clients of the trust attorney. Take a look at social media pages or review sites to get a better idea of how the attorney works with clients and the quality of services provided.
Once you have a few trust attorneys in mind, take some time to ask them questions about their experience, approach to estate planning, and fees. This can help you get a better understanding of their process and determine if they're a good fit for your needs. Additionally, consider their availability and communication style to make sure it works for you.
Finally, don't forget to check the trust attorney's credentials. Make sure they're licensed in your state and have any certifications necessary to practice in your area. You should also ensure that they are in good standing with the local bar association.
Consider experience and qualifications

When you're looking for a trust attorney, one of the most important factors to consider is the attorney's experience and qualifications. You want an attorney who understands your particular needs and can provide you with knowledgeable advice and experienced representation. When reviewing a potential attorney, ask about their experience in handling trust matters and estate planning. You should also inquire about their education, professional certifications, bar memberships, and any specializations they may have.
It's important to also look into the lawyer's current caseload and whether they are willing to give your trust or estate planning case the attention it deserves. Ask how many cases they typically take on at once and how often they communicate with their clients. Having a clear understanding of their workload can help you determine if they have the time to commit to your case.
Finally, when considering an attorney's experience and qualifications, it's important to check references from former clients. Contacting references can help you gain insight into the attorney's communication style and work ethic. Knowing what kind of relationship other clients have had with the attorney can help you make an informed decision when choosing an attorney for your trust or estate planning needs.

Look for someone you can trust
When you are seeking an attorney to handle your trust and estate planning, it is essential to find someone you can trust. Trust attorneys often deal with sensitive matters, including finances and family dynamics. As such, you want to be sure that the attorney you hire has the trustworthiness and integrity you need in order to feel confident that your best interests are being protected.
To ensure that you can trust the attorney you hire, look for references from people who have worked with them in the past. Ask friends and family members if they have any experience with the attorney in question. Even if they have not used the attorney themselves, they may know someone who has. Additionally, check out online reviews from past clients to get an idea of how reliable the attorney is and whether or not they have a good reputation.
You should also meet with the attorney in person before making a decision. Not only will this give you an opportunity to learn more about their expertise and qualifications, but it will also give you a chance to get to know them on a personal level. During the meeting, ask questions about their background and experience as well as their approach to estate planning and trust management. From there, you should be able to gauge whether or not they are someone you can trust to handle your estate planning needs.
Get referrals
When looking for a trust attorney, one of the most important things you can do is to get referrals from other attorneys, family, friends, and colleagues. Ask people who have used trust attorneys in the past for their recommendations. Check with your local bar association to see if they can provide any referrals. You should also contact any organizations or associations related to trust law in your area for possible referrals.
Once you have some names, do your own research on each candidate. Read through their reviews and ask about their experience with estate planning and trust law. Make sure they are a good fit for your specific needs. Ask them questions about their approach to estate planning and how they would handle certain situations.
Finding a trust attorney is an important decision, so don't rush it. Make sure you find someone who meets all of your qualifications and who you can trust to handle your estate planning needs with care. Take the time to do your research and get referrals so that you can be sure you're making the right choice.
Have any legal questions? Contact the Attorneys at SBEMP Law Firm:
For more information or to request a consultation please contact the law offices of SBEMP (Slovak, Baron, Empey, Murphy & Pinkney) by clicking here.
SBEMP LLP is a full service law firm with attorney offices in Palm Springs (Palm Desert, Inland Empire, Rancho Mirage, Indian Wells), CA; Indian Wells, CA; Costa Mesa (Orange County), CA; San Diego, CA; New Jersey, NJ; and New York, NY.
DISCLAIMER: This blog post does not constitute legal advice, and no attorney-client relationship is formed by reading it. This blog post may be considered ATTORNEY ADVERTISING in some states. Prior results do not guarantee a similar outcome. Additional facts or future developments may affect subjects contained within this blog post. Before acting or relying upon any information within this newsletter, seek the advice of an attorney.