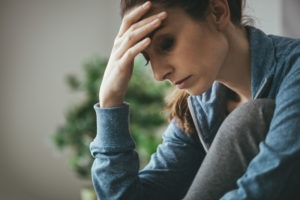 If an individual contracts a sexually transmitted infection from another person, they may be eligible to make a legal claim for financial compensation by initiating a civil lawsuit. Attorneys at SBEMP (Slovak, Baron, Empey, Murphy & Pinkney) law firm provides professional legal advice and services to clients in Palm Springs, Palm Desert, Rancho Mirage, Inland Empire, Orange County, Coachella Valley, Costa Mesa, San Diego, New Jersey, New York, and surrounding locations.
Your Rights in a Sex Tort
When a person has been harmed, they may have the right to compensation under a range of legal theories. These can include sexual battery, fraudulent misrepresentation or omission if the infected party lied or failed to disclose their infection, negligence, a breach of a relevant statute (in states with such laws), and intentional or negligent infliction of emotional distress.
Although it can be challenging to win such cases, numerous successes have been recorded, such as Behr v. Redmond (Riverside County Superior Court, 2009) which resulted in a $4,250,000 award, including punitive damages; Saadian v. Saadian (Los Angeles Superior Court, 2010) with a $2,490,000 award, including punitive damages; and A.S. v. N.F. (Dallas Circuit Court, TX, 2015) where the plaintiff was granted $1,660,000, including punitive damages.
Considerations
Before a person who is infected with a sexually-transmitted infection (STI) decides whether to file a sex tort lawsuit, they must contemplate a variety of issues that are not legal in nature. These can be different for everyone. But when considering the legal aspects, a few aspects must be taken into account before submitting a claim. In order to be successful in recovering damages in such a lawsuit, the plaintiff must be able to demonstrate four elements: the defendant had the STI, the defendant was aware of the condition or should have been, the defendant did not tell the plaintiff about the infection or lied about having it, and the defendant transmitted the STI to the plaintiff.
Contact Us
If you have sustained any long-term or permanent damage due to an STI that you believe was caused by someone who was aware they had the infection, you could have a lawful basis to seek financial compensation for your injuries. We suggest that you contact our office; we will provide a private consultation to assess your situation, health, future possibilities, and whether you can bring a civil lawsuit forward. Our experienced lawyers will appraise your case and explain your rights and choices. Our top priority is to protect the privacy and interests of our clients and we guarantee to treat you with the utmost attention, care, and respect. Please contact us to discover more about your legal rights.
Have any legal questions? Contact the Attorneys at SBEMP Law Firm:
For more information or to request a consultation please contact the law offices of SBEMP (Slovak, Baron, Empey, Murphy & Pinkney) by clicking here.
SBEMP LLP is a full service law firm with attorney offices in Palm Springs (Palm Desert, Inland Empire, Rancho Mirage, Indian Wells), CA; Indian Wells, CA; Costa Mesa (Orange County), CA; San Diego, CA; New Jersey, NJ; and New York, NY.
DISCLAIMER: This blog post does not constitute legal advice, and no attorney-client relationship is formed by reading it. This blog post may be considered ATTORNEY ADVERTISING in some states. Prior results do not guarantee a similar outcome. Additional facts or future developments may affect subjects contained within this blog post. Before acting or relying upon any information within this newsletter, seek the advice of an attorney.