Marriage Annulment Law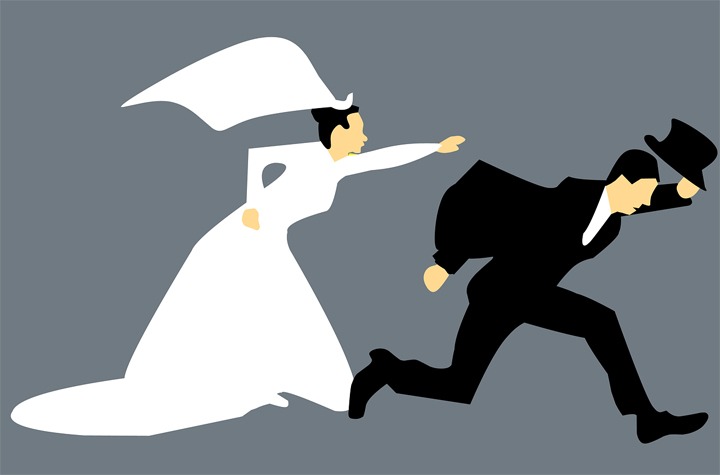 Spouses can consider options apart from divorce when their marriage is starting to break down. This includes annulment and legal separation. People belonging to certain cultures and religions may find getting an annulment particularly appealing. Annulment can allow an individual to pursue the option of remarriage if divorce is not recognized in their faith. Annulments are valid on both civil as well as religious grounds.
Attorneys at SBEMP (Slovak, Baron, Empey, Murphy & Pinkney) law firm provides professional legal advice and services to clients in Palm Springs, Palm Desert, Rancho Mirage, Inland Empire, Orange County, Coachella Valley, Costa Mesa, San Diego, New Jersey, New York, and surrounding locations.
Difference between Annulment and Divorce
The primary difference between annulment and divorce is that the former ensures that spouses are treated as if they were never married to begin with. For instance, your legal status on forms will become single following an annulment instead of being divorced.
However, your children from an annulled marriage will still be considered legally legitimate. With that said, they may not be considered legally legitimate in the eyes of your faith.
Another difference between divorce and annulment is that most states allow couples to dissolve their marriage through a simple, no-fault divorce without proving if either spouse engaged in misconduct. In contrast, while pursuing a civil annulment you will need to justify ending the marriage with reasons stronger than irreconcilable differences.
Civil Annulment Grounds
The only way of obtaining a civil annulment that dissolves a marriage legally is by proving one of the following:
Fraud or misrepresentation
Incest
Lack of consummation
Lack of consent
Bigamy
Unsound mind
Force
You would need to consult with an experienced lawyer. This means you would have an added expense that won't be there if you were pursuing no-fault divorce.
Showing Grounds for Civil Annulment
These are a few examples of how you may show necessary grounds:
One of the spouses may not be physically capable of having children and may have lied to the other one about it. This will involve both lack of consummation and fraud.
Incest refers to a relationship between two blood relatives. Such marriages are banned in most states.
Bigamy refers to a situation in which a person gets married when they are already married to another one
Lack of consent occurs when a spouse is too young to offer consent on their own behalf and the other spouse did not ask for proper consent from the underage spouse's parents
You can show unsound mind if either of the spouses was under the influence of drugs or alcohol at the time of marriage. Annulment can be acquired if you can prove that you did not have clear understanding of your actions because of a mental disorder or intoxication.
Marriage can be annulled if either spouse coerced, threatened, or blackmailed the other one
It can be difficult to convince a judge for civil annulment if none of the situations apply to you. However, you can still obtain a religious annulment that won't affect your legal responsibilities.
Lawyers at the SBEMP law firm serve clients from Palm Springs, Palm Desert, Rancho Mirage, Inland Empire, Orange County, Coachella Valley, Costa Mesa, San Diego, New Jersey, New York, and nearby locations for a range of legal practice areas.
Have any legal questions? Contact the Attorneys at SBEMP Law Firm:
For more information or to request a consultation please contact the law offices of SBEMP (Slovak, Baron, Empey, Murphy & Pinkney) by clicking here.
SBEMP LLP is a full service law firm with attorney offices in Palm Springs (Palm Desert, Inland Empire, Rancho Mirage, Indian Wells), CA; Indian Wells, CA; Costa Mesa (Orange County), CA; San Diego, CA; New Jersey, NJ; and New York, NY.
DISCLAIMER: This blog post does not constitute legal advice, and no attorney-client relationship is formed by reading it. This blog post may be considered ATTORNEY ADVERTISING in some states. Prior results do not guarantee a similar outcome. Additional facts or future developments may affect subjects contained within this blog post. Before acting or relying upon any information within this newsletter, seek the advice of an attorney.