Prenuptial,
Postnuptial, And Separation Agreements
Lawyer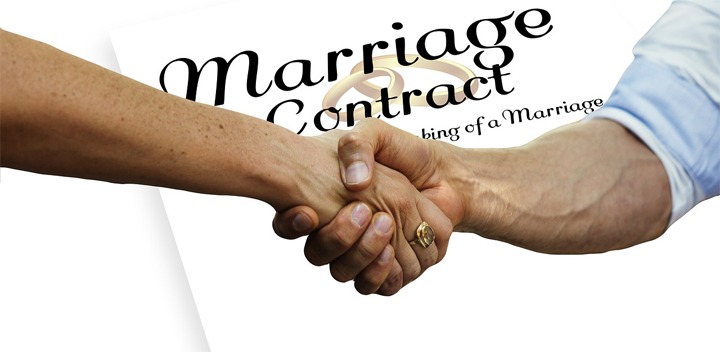 It is only prudent to realize that a relationship, whether it is marriage or living arrangements with another can come to an end someday. By handling certain issues at the time of marriage, or even after one gets married can make it easier to part on good terms with the other partner. It also allows for an atmosphere that is conducive to reaching an agreement on the hardest to settle issues.
Attorneys at SBEMP (Slovak, Baron, Empey, Murphy & Pinkney) law firm provides professional legal advice and services to clients in Palm Springs, Palm Desert, Rancho Mirage, Inland Empire, Orange County, Coachella Valley, Costa Mesa, San Diego, New Jersey, New York, and surrounding locations.
Types of Agreements
Here are a few types of agreements you should consider before or during a relationship:
Prenuptial agreement

:

You and your spouse may decide to

enter into

a contract before getting married that relates to financial assets and property. The contract shall list out individual properties you each have and how they will be handled in the event of a divorce.

Postnuptial agreement

:

You and your spouse can always enter a contract dealing with your individual and combined assets and property after you get married. The contract shall outline the way all assets and properties will get divided in the event of death or divorce.

Separation agreement

:

These agreements are useful in the event when you and your spouse decide to live separately without

actually getting

a divorce. The separation agreement dictates how various matters shall be handled, including spousal maintenance, child support, division of assets and property, and child visitation and custody.
Difference between Prenuptial and Postnuptial Agreements
Prenuptial and postnuptial agreements are similar in all ways, excepting that postnuptial agreements are entered into after one gets married. Signing postnuptial agreements may involve relinquishing certain rights that you acquire at the time of marriage.
Postnuptial agreements typically address issues relating to ownership of a business or home, protection of financial assets, children from former relationships, and career considerations.
Challenging Relationship Agreements
Typically, these agreements can be enforced by one spouse against another. However, under special circumstances, the clauses listed under the agreement may be challenged by either spouse. A court may find the agreement to be invalid based on unfair and unreasonable provisions that are unconscionable at the time of divorce or judgment.
Unconscionable agreement can be defined as an agreement that no person in the right state of mind will agree to and no fair or honest person shall accept. This offers tremendous latitude to the court to decide whether an agreement is unconscionable.
Separation Agreements Makes for Inexpensive and Simple Divorces
Cohabitation and prenuptial agreements are gaining wide popularity. However, there are still many couples that don't have them and decide to get a divorce. However, this does not mean that a couple has to undergo an expensive and contentious divorce. They can always open the door for signing a separation agreement that covers most of the key subjects that would otherwise be addressed in cohabitation or a prenuptial agreement.
Lawyers at the SBEMP law firm serve clients from Palm Springs, Palm Desert, Rancho Mirage, Inland Empire, Orange County, Coachella Valley, Costa Mesa, San Diego, New Jersey, New York, and nearby locations for a range of legal practice areas.
Have any legal questions? Contact the Attorneys at SBEMP Law Firm:
For more information or to request a consultation please contact the law offices of SBEMP (Slovak, Baron, Empey, Murphy & Pinkney) by clicking here.
SBEMP LLP is a full service law firm with attorney offices in Palm Springs (Palm Desert, Inland Empire, Rancho Mirage, Indian Wells), CA; Indian Wells, CA; Costa Mesa (Orange County), CA; San Diego, CA; New Jersey, NJ; and New York, NY.
DISCLAIMER: This blog post does not constitute legal advice, and no attorney-client relationship is formed by reading it. This blog post may be considered ATTORNEY ADVERTISING in some states. Prior results do not guarantee a similar outcome. Additional facts or future developments may affect subjects contained within this blog post. Before acting or relying upon any information within this newsletter, seek the advice of an attorney.