Custody
And
Access Rights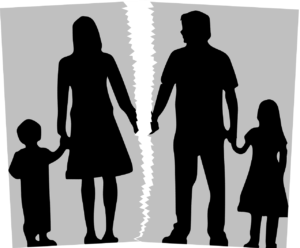 It's essential to consider all available options when planning a divorce or putting your life back together. However, you need to remember that your kids and their best interests are the most important factor when you explore different options for custody and visitation or access rights. There are various types of custodies and visitation rights. These are discussed in detail below.
Attorneys at SBEMP (Slovak, Baron, Empey, Murphy & Pinkney) law firm provides professional legal advice and services to clients in Palm Springs, Palm Desert, Rancho Mirage, Inland Empire, Orange County, Coachella Valley, Costa Mesa, San Diego, New Jersey, New York, and surrounding communities.
Legal Custody
This refers to retaining the legal authority to take important decisions in your child's life. Major decisions include things like the school your child should attend, non-emergency medical decisions, and the kind of religious upbringing they should have among others.
Options for legal custody include:
Sole legal custody: Only parents with the sole legal custody can take legal authority decisions and make major changes in the child's life. This includes all decisions regarding healthcare, education

,

and religion.

Joint legal custody: In this type of custody, both parents have equal legal authority to take major decisions on the child's behalf.

It

's

critical

to note that parents may share joint legal custody without actually having 'joint physical custody'.
Physical Custody
Parents with physical custody get to have their children live with them majority of the time. Physical custody is also called residential custody. It is broadly of two types:
Sole physical custody: In this type of custody, the child only lives in one location with the sole physical custody parent. Non-custodial parents in most cases get awarded visitation rights, which may include weekend sleepovers.

Joint physical custody: This type of child custody is also called dual residence, shared parenting, or shared custody. Children in this situation get to live and spend time with both parents in separate residences. The division of time spent with each parent is almost equal in this situation.
Visitation or Access Rights
Parent-child visitation allows non-custodial parents to spend time with their children on regular basis. There are two types of visitation:
1. Unsupervised Visitation
Unsupervised visitation is the most common form of parent-child visitation. Parents in this situation are permitted to enjoy an outing with their child or take them to their own residence during scheduled visits. Limitations if any are specified in advance. For instance, if the child is being breast-fed, the mother may ask the non-custodial parent to visit the mother's home until a time the baby is able to feed from a bottle.
2. Supervised Visitation
The courts may choose to order supervised visitation in certain cases. This means that the non-custodial parent can visit the child only when another responsible adult is present. The court, depending on the situation, may allow the non-custodial parent to choose the supervising adult. If not, the parent and child may need to meet at a pre-specified location with a court-ordered designee or social worker.
Lawyers at the SBEMP law firm serve clients from Palm Springs, Palm Desert, Rancho Mirage, Inland Empire, Orange County, Coachella Valley, Costa Mesa, San Diego, New Jersey, New York, and nearby locations for a range of legal practice areas.
Have any legal questions? Contact the Attorneys at SBEMP Law Firm:
For more information or to request a consultation please contact the law offices of SBEMP (Slovak, Baron, Empey, Murphy & Pinkney) by clicking here.
SBEMP LLP is a full service law firm with attorney offices in Palm Springs (Palm Desert, Inland Empire, Rancho Mirage, Indian Wells), CA; Indian Wells, CA; Costa Mesa (Orange County), CA; San Diego, CA; New Jersey, NJ; and New York, NY.
DISCLAIMER: This blog post does not constitute legal advice, and no attorney-client relationship is formed by reading it. This blog post may be considered ATTORNEY ADVERTISING in some states. Prior results do not guarantee a similar outcome. Additional facts or future developments may affect subjects contained within this blog post. Before acting or relying upon any information within this newsletter, seek the advice of an attorney.