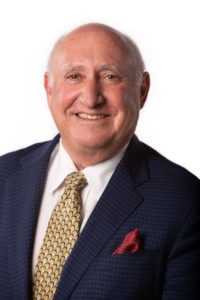 "The DFW resident who earlier this month caught New York Yankees hitter Aaron Judge's 62nd American League home-run-record ball at Globe Life Field is exploring options about what to do with the prize, and has hired a firm to represent him regarding all inquiries in the possible sale of the ball.
David Baron, a founding partner of SBEMP Attorneys, is representing Cory Youmans, who caught the historic home run ball hit on October 4, 2022 at Globe Life Field in Arlington, Texas, and his wife Bri Amaranthus."
Have any legal questions? Contact the Attorneys at SBEMP Law Firm:
For more information or to request a consultation please contact the law offices of SBEMP (Slovak, Baron, Empey, Murphy & Pinkney) by clicking here.
SBEMP LLP is a full service law firm with attorney offices in Palm Springs (Palm Desert, Inland Empire, Rancho Mirage, Indian Wells), CA; Indian Wells, CA; Costa Mesa (Orange County), CA; San Diego, CA; New Jersey, NJ; and New York, NY.
DISCLAIMER: This blog post does not constitute legal advice, and no attorney-client relationship is formed by reading it. This blog post may be considered ATTORNEY ADVERTISING in some states. Prior results do not guarantee a similar outcome. Additional facts or future developments may affect subjects contained within this blog post. Before acting or relying upon any information within this newsletter, seek the advice of an attorney.