Dissolution Law
The dissolution of a business is one of the most challenging decisions faced by business owners and/or business partners. Such a decision is not an uncommon one, however, given today's weak economic climate.
What's Involved in Dissolving a Business?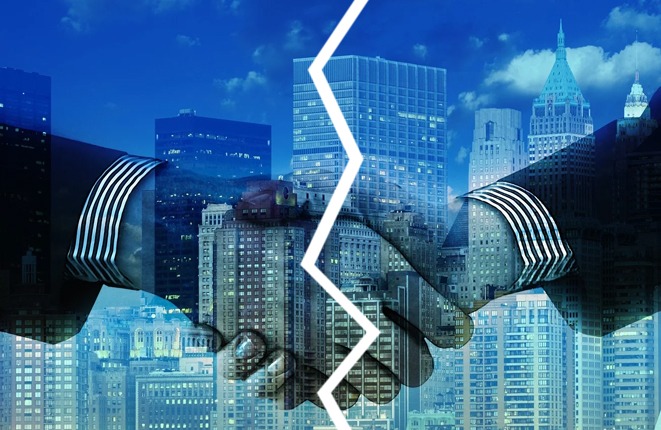 If you find yourself in the unfortunate position of having to dissolve your business, it is vital that you retain the services of a Coachella Valley litigation attorney. Dissolving a business is a complex process, and the experience, counsel and guidance that an attorney provides will ensure a smooth and seamless undertaking. The use of an attorney will also eliminate the potential for errors that could prove costly to you.
Our Coachella Valley business litigation office can assist you and/or your partners with the different aspects of business dissolution listed below:
– Each party's legal responsibilities
– The fair division of all assets and property as it pertains to shareholders and partners
– The resolution of any and all disputes in regards to the division of customers/clients if anyone wishes to pursue the same type of business on his or her own
Goals of Dissolving a Business
Ultimately, the objective is to dissolve your business as quickly and efficiently as possible. Our Coachella Valley litigation attorney will handle your case with skill and vigor. Your rights will be protected and the dissolution of your business will be expedited.
How Our Coachella Valley Business Litigation Law Firm Helps
Allow our highly experienced and success-oriented Coachella Valley business litigation firm to assist with your business dissolution. In our capable hands, even the most complex cases can be resolved efficiently and effectively. That is our personal commitment to you.
To arrange a free consultation, contact our firm today!
Contact Us
For more information or to request a consultation please contact the law offices of SBEMP (Slovak, Baron, Empey, Murphy & Pinkney) by clicking here.
SBEMP LLP is a full service law firm with attorney offices in Palm Springs (Palm Desert, Inland Empire, Rancho Mirage), CA; Indian Wells, CA; Costa Mesa (Orange County), CA; San Diego, CA; New Jersey, NJ; and New York, NY.
DISCLAIMER: This blog post does not constitute legal advice, and no attorney-client relationship is formed by reading it. This blog post may be considered ATTORNEY ADVERTISING in some states. Prior results do not guarantee a similar outcome. Additional facts or future developments may affect subjects contained within this blog post. Before acting or relying upon any information within this newsletter, seek the advice of an attorney.