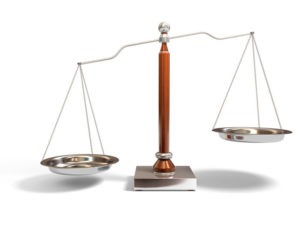 Under California Code of Civil Procedure sections 405.1 et seq. a claimant with a real property claim of probably validity may file and record lis pendens in the County where the property is located. (CCP § 405.20). At any time during the pendency of the action, any person with an interest in the property may apply to the court in which the action is pending for an order expunging the lis pendens. Prevailing on the merits of the plaintiff's claim does not automatically expunge the lis pendens.
Expungement of the lis pendens must be made by noticed motion in accordance with CCP section 405.30; Mix v. Sup. Ct. (2004) 124 Cal.App.4th 987, 996. Mix held that on motion by the defendant following a determination of the claimant's right to title, the lis pendens shall be expunged, unless the trial court finds that its own decision is likely to be overturned on appeal. The decision to expunge the lis pendens, however, must be made by noticed motion and does not occur automatically by entry of judgment. Similarly, the expungement cannot be included as part of the final judgment, because there is no right to appeal the expungement of a lis pendens. "Decisions on motions to expunge lis pendens fall into that class of trial court orders which are expressly not appealable; intermediate appellate courts only reach them via petitions for writ of mandate. See CCP § 405.39. "No order or other action of the court under this chapter shall be appealable. Any party aggrieved by an order made on a motion under this chapter may petition the proper reviewing court to review the order by writ of mandate."
Thus, if your client prevails on a real property claim involving a lis pendens, be prepared to file a motion for expungement to have it removed. The order expunging the lis pendens may not be recorded until the time period for filing a petition for writ of mandate under CCP § 305.39 has expired.
For more information or to request a consultation please contact the law offices of SBEMP (Slovak, Baron, Empey, Murphy & Pinkney) by clicking here. 
SBEMP LLP is a full service law firm with attorney offices in Palm Springs (Palm Desert, Inland Empire, Rancho Mirage), CA; Costa Mesa (Orange County), CA; San Diego, CA; Princeston, NJ; and New York, NY.
DISCLAIMER: This blog post does not constitute legal advice, and no attorney-client relationship is formed by reading it. This blog post may be considered ATTORNEY ADVERTISING in some states. Prior results do not guarantee a similar outcome. Additional facts or future developments may affect subjects contained within this blog post. Before acting or relying upon any information within this newsletter, seek the advice of an attorney.