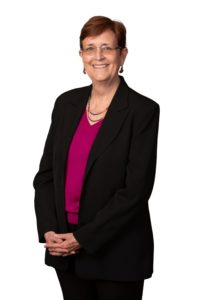 Slovak Baron Empey Murphy & Pinkney LLP
121 Broadway, Suite 553
San Diego, California 92101
Telephone: 760.322.2275
Fax: 760.322.2107
Email: battersby@sbemp.com
Marguerite P. ("Peg") Battersby is Of Counsel in the firm, practicing in the areas of municipal and public agency law, water rights and law, land use and natural resources, and environmental law. Ms. Battersby lives, and works from the firm's office in downtown San Diego.
PRACTICE
Ms. Battersby has more than 30 years' experience advising and representing public agencies and private clients. For more than 20 years, she advised and represented general law and charter cities, and other local public agencies in a wide range of government law issues, including land use, planning and zoning; annexations and incorporations; open meetings, conflicts of interest and ethics; the Public Records Act; aviation/airport law; elections law; public works construction and contracting; mobilehome rent control; mining/SMARA regulations; utilities and solid waste franchising; and water rights and water law. Ms. Battersby successfully represented the Cities of Highland, Yucaipa, Calimesa and the Town of Truckee in legal actions challenging property tax determinations made by Local Agency Formation Commissions and Counties in the municipal incorporation process, and has successfully prosecuted and defended condemnations, land use entitlements and environmental challenges.
Prior to joining the firm, Ms. Battersby was the City Attorney for the Cities of Highland (1987-2007), Yucaipa (1989-2007), Calimesa (1993-2007) and Adelanto (2001-2007), and General Counsel to the Redevelopment Agencies for those Cities. In addition to her municipal practice experience, she served as General and Special Counsel to a number of water agencies, including the Mission Springs Water District (1993-2007) and the Victor Valley Water District (1985-1999). Most recently, Ms. Battersby was Special Counsel in a large, multi-national law firm, primarily representing private land use and development interests on a wide range of issues.
Ms. Battersby has managed and actively litigated matters brought under the California Environmental Quality Act (CEQA), the Cortese-Knox-Hertzberg Local Government Reorganization Act, the California Planning and Zoning Laws, the Religious Land Use and Institutionalized Persons Act ("RLUIPA"), and Eminent Domain Laws.
Ms. Battersby also has extensive experience in public contracting and prevailing wage issues, public sector labor relations and employment law, and has served as special counsel to local public agencies conducting personnel investigations, drafting personnel rules and policies, handling discipline, grievance procedures and labor negotiations, and providing legal advice to human resources staff. Ms. Battersby has created effective code enforcement programs, and trained code enforcement officers to deal with a broad range of nuisance conditions. She also has prosecuted and defended code enforcement citations and established administrative citation and hearing procedures for local enforcement of municipal and building code violations.
Ms. Battersby is the author of a number of complex ordinances and local ballot measures, including a mining tax ordinance, land use initiatives, development impact fee and user fee ordinances, and adult business and sign regulations. She has also negotiated and drafted complex public-private contracts, including land development agreements for large scale residential and commercial developments.
EDUCATION
J.D., University of Colorado School of Law (1984)
M.A., University of Toronto (1973)
B.A., University of California, Los Angeles (1970), summa cum laude, Phi Beta Kappa
ADMITTED TO PRACTICE
California, and all courts of the state of California
United States Supreme Court
U.S. District Court, Central and Southern Districts of California
PROFESSIONAL AFFILIATIONS AND ACTIVITIES
Member, City Attorneys' Department of the League of California Cities (1987-2007) and its Legal Advocacy Committee (1995-1997)
Judge Pro Tem, San Bernardino Municipal and Superior Courts (1990-2002)
Member, Board of Directors, San Bernardino County Museum Association (1987-2007)
Member, Board of Directors, Claremont Heritage (1983-1999)
Member, Environmental Quality Commission of the City of Claremont (1986-1995), Chairman (1988-1995)