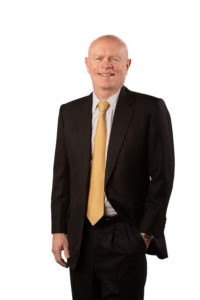 Marc E. Empey
Palm Springs Mergers and Acquisitions Firms
Slovak Baron Empey Murphy & Pinkney LLP
1800 E. Tahquitz Canyon Way
Palm Springs, California 92262
Telephone: 760.322.2275
Fax: 760.322.2107
Email: empey@sbemp.com
Marc E. Empey is a broadly experienced merger and acquisition attorney having completed more than 600 transactions covering 20 different states. Mr. Empey has provided counsel to individuals, families and publicly-held companies. Over the past 34 years Mr. Empey has been instrumental in obtaining difficult governmental approvals and successfully contracting with governmental agencies. He has made hundreds of appearances before numerous cities, counties and other governmental agencies and has assisted a number of public companies develop standardized multi-state agreements and checklists.
Mr. Empey's zoning, planning and land use practice involves advising public and private clients on a wide variety of zoning, planning and land use matters, including the development and implementation of general and specific plans, general and specific plan amendments, zone changes, subdivisions, conditional use permits, variances, design review applications and other planning entitlements. He has lectured at University of California at Riverside and is currently an Adjunct Professor at University of Southern California teaching Mergers & Acquisitions.
NOTABLE ENGAGEMENTS
The following are examples of matters that Marc has handled:
Continued representation of a publicly held waste company in its acquisitions in the Western United States.

Represented a publically held coffee store company in developing standard form real estate purchase agreements, leases and tenant improvement agreements for use in acquiring sites throughout the United States.

Represented a publically held real estate company in the acquisition, entitlement and development of subdivision of nearly 5,000 homes.

Represented a publically held company in completing multiple CPCFA financings.

Represented a private oil company in the sale of its assets to regional buyer.

Represented a Texas bank in foreclosing on its California real estate, securing entitlements and remarketing the property.
PUBLICATIONS
Mergers & Acquisitions Roundtable, California Lawyer, March 2012
TEACHING AND SPEAKING ENGAGEMENTS
Adjunct Professor, University of Southern California-Gould School of Law-Law 658 Mergers and Acquisitions

University of California, Riverside, Real Estate Investing
EDUCATION
University of California, Hastings College of the Law, J.D. (1984)

University of California, Los Angeles, B.A., cum laude (1979)
ADMITTED TO PRACTICE
California

United States District Courts, California

United States Tax Court

District of Columbia

New York

Texas

Washington
PROFESSIONAL AFFILIATIONS AND ACTIVITIES
The State Bars of California, District of Columbia, Texas, New York and Washington

California Real Estate Brokers License

American Bar Association-Mergers and Acquisitions Committee