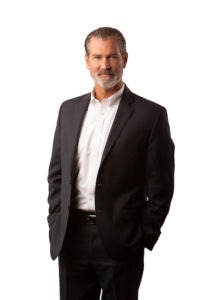 John Pinkney
Slovak Baron Empey Murphy & Pinkney LLP
1800 E. Tahquitz Canyon Way | Palm Springs, California 92262
Telephone: 760.322.2275 | Fax: 760.322.2107
Email: pinkney@sbemp.com
Recognized in the 2021 Edition of The Best Lawyers in America© for Municipal Law
Recognized in the 2022 Edition of The Best Lawyers in America© for Municipal Law
Mr. Pinkney is the managing partner of the Firm Slovak Baron Empey Murphy & Pinkney LLP. Prior to joining Slovak Baron Empey Murphy & Pinkney, Mr. Pinkney practiced 18 years at Best Best & Krieger LLP where he served on the firm's executive committee and as the managing partner of the firm's Desert office.
Mr. Pinkney was appointed in May 2015 to serve as the City Attorney to the City of Beaumont. Mr. Pinkney also serves as the City attorney to the City of Needles, California. He serves as general counsel and litigation counsel to Mission Springs Water District and as general counsel to a public utility authority and Myoma Dunes Water Company. Mr. Pinkney is also special counsel to joint powers authorities and California cities and recently and successfully represented a central California County in high stakes, high profile litigation in Federal Court. Mr. Pinkney also serves as litigation counsel to the Salton Community Services District where he recently prevailed in the trial of an action challenging the District's proposed parcel tax measure.
Mr. Pinkney has also served as assistant city attorney to several Southern California municipalities and has represented public agencies in large and complex litigation matters. These matters have included constitutional rights issues; tax issues; election issues; Proposition 218 and rate setting issues; contract issues; labor and employment issues; and cases involving disputes over real estate projects. He served as co-trial counsel for a public agency client in a complex trial in which the client obtained a $17 million dollar judgment against a developer. Mr. Pinkney also obtained $5 million for a public agency client that was damaged when a large international retail company breached an operating covenant agreement. Mr. Pinkney served as trial and appellate counsel in the landmark case Mission Springs Water District v. Verjil, which upheld the right of a county water district to challenge utility rate reduction ballot measures that propose to reduce utility rates below the cost to deliver essential government services. Mr. Pinkney has also authored amicus briefs at the Appellate and Supreme Court level for the League of California Cities, the Association of California Water Agencies and the California State Association of Counties. In addition, Mr. Pinkney has provided training and been a frequent speaker on the topics of the Brown Act; the Public Records Act; Conflict of Interest Issues; utility rate setting, propositions 218 and 26; as well as Risk Management.
Education

Mr. Pinkney received his B.A. and J.D., cum laude, from Brigham Young University where he was a member of Phi Delta Phi, Inns of Court and Order of the Barristers, and served as chairman of the Moot Court program. While in law school, he was a member of BYU's National Moot Court Team and was a founding member of one of the law school's law journals.
Practice Areas
Propositions 218, 26 and utility rate setting
Public Agency General Counsel Representation
Public Agency Litigation and Dispute Resolution
Brown Act/Conflict of Interest Compliance
Business and Public Litigation