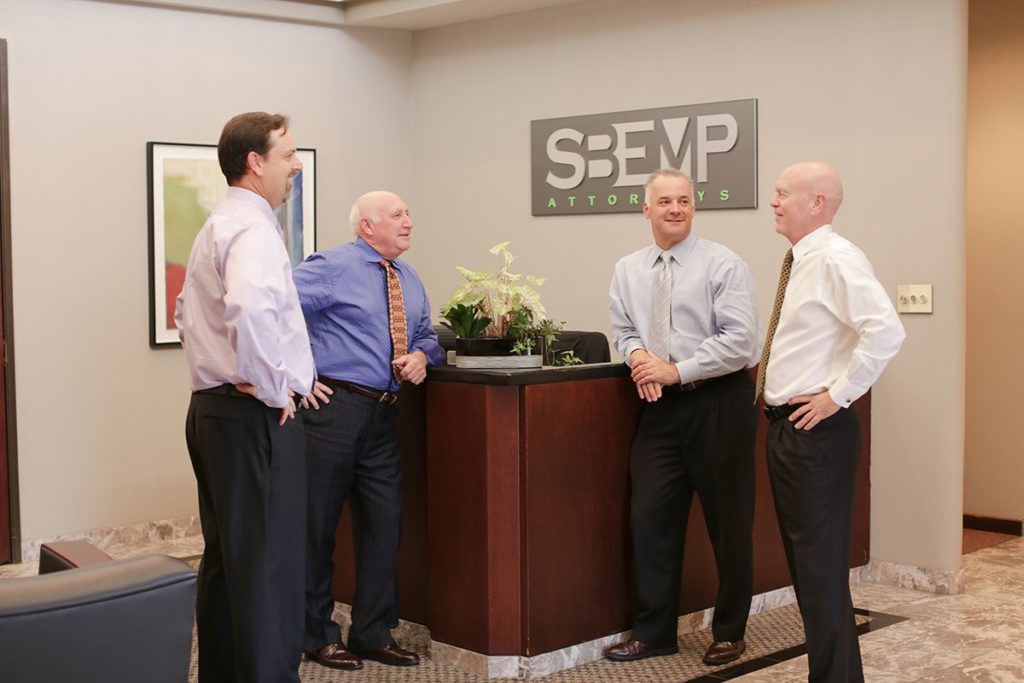 Frequently Asked Questions About SBEMP
Does SBEMP represent public agencies?
Yes, we serve as general counsel to several Palm Springs public agencies and regularly advise and speak on subjects such as the Brown Act, Public Records Act, Political Reform Act, Government Code Section 1090, collective bargaining, employment law, land use and public law litigation.
What area of law does SBEMP practice?
SBEMP has over 15 years of experience in litigation and business transactional areas of law.
Our litigation lawyers can help in a variety of specialized litigation services for private sector companies, public agencies, and individuals, which include:
SBEMP's reputation is founded on being one of the most experienced and respected Palm Springs law firms. Our experience in corporate and business transactional law has served business owners, senior executives, and entrepreneurs.
Our areas of focus include:
Our clients come to us from the Palm Springs, San Diego, Los Angeles, and nearby areas. We also represent clients nationwide. Our firm is known as one of the largest in the Coachella Valley and has developed the reputation as one of the Inland Empire's top five firms in business litigation and transactional legal counsel.
Choosing a law firm or attorney is not easy. You want someone who knows the specialized law that you need to represent your case. With over 15 years of experience and proven success in Palm Springs, our top lawyers each have experience in their own area of practice. At SBEMP, you receive first-class service and superior legal representation. Our pricing is competitive and our diverse legal team can provide counsel on nearly any legal issue.
Each of our lawyers has contact information on the website where you can talk directly with one that seems to be the best fit for your case. If you are unable to decide on an attorney, you are welcome to contact us and we will recommend an attorney for you.
Communication between an attorney and client is important. We understand that it may seem like a long time has passed without an update, yet work has continued steadily for the lawyer. At SBEMP, we keep you informed of the major milestones in the case and responses that are important for you to know about. Since we aim to keep the cost of legal services competitive for you, we will contact you about important information, anytime you are required to be present, and to answer your questions.
We encourage you to ask questions about your case when you want more information. We are often in and out of the office, meeting with clients, and handling necessary items for cases that we handle. For the most efficient and quickest response, please email us or leave a message. We will contact you as quickly as possible to address your concerns and issues.
If you would like to have a complimentary consultation about your case, please call us at (760) 322-2275. One of our experienced Palm Springs business litigation or specialized law attorneys will schedule a time for you to come in to discuss your case.
Commercial Litigation & Business Transactions
Corporations and limited liability companies are legal entities that are treated like a separate person for purposes of contracting and liabilities. The primary advantage of running your business through one of these entities is that if the business fails or has a large judgment, you are not directly liable for the debts of the entity.
This means that your home and your personal bank accounts will not be available for a creditor or holder of a judgment against the entity. The cost of setting up a corporation or limited liability company is within the reach of most businesses and it is not overly complicated.
However, it does require that all of your contracts, leases, bank accounts and business documents clearly identify the corporation or limited liability company so that everyone knows they are dealing with your corporation and not you.
Sometimes business savvy creditors, such as banks and landlords, will require that you as an individual personally guaranty the debts of the corporation which eliminates your liability protection with respect to that person.
Corporations have been used for many years and require that certain formalities be observed on an annual basis such as annual meetings and minutes. Limited liability companies involve fewer formalities and are subject to a slightly different taxation rules. Corporations can be either taxed as "s corps" or "c-corps". C corps are separately taxed and the income from the corporation may be double taxed when income is paid to you. S corps are not separately taxed; the profits and losses are passed through to the individual shareholders.
It is possible to have other investors known as shareholders, or members in a limited liability company, but sales of securities to third parties are highly regulated by state and federal law. If you want to bring in other investors you must comply with the securities laws.
Unless you are willing to invest significant sums of money in professional fees you will not be allowed to advertise the sale of securities and you can only offer securities to limited classes of individuals as defined under state and federal law.
Patents
: A patent is an intellectual property right granted by the United States to an inventor "to exclude others from making, using, offering for sale, or selling the invention throughout the United States or importing the invention into the United States" for a limited time in exchange for public disclosure of the invention when the patent is granted.
Trademarks: A trademark is a brand name. A trademark (or service mark) includes any word, name, symbol, device, or any combination, used or intended to be used to identify and distinguish the goods/services of one seller or provider from those of others, and to indicate the source of the goods/services.
Copyrights: A copyright is a constitutional right granted for original works of authorship fixed in a tangible medium of expression, including literary, dramatic, musical, and artistic works, such as poetry, novels, movies, songs, computer software, and architecture. Copyright does not protect facts, ideas, systems, or methods of operation.
Trade Secrets: A secret formula, method, or device that gives one party an advantage over competitors. Broadly speaking, any confidential business information which provides an enterprise a competitive edge may be considered a trade secret. Trade secrets encompass manufacturing or industrial secrets and commercial secrets, such as sales methods, distribution methods, consumer profiles, advertising strategies, lists of suppliers and clients, and manufacturing processes.
Trade Dress: The "look and feel" of a product or its packaging. To enforce trade dress rights, the trade dress must have obtained "secondary meaning" in the marketplace, the trade dress of the two competing products must be confusingly similar, and the appropriated features of the trade dress must be primarily nonfunctional. For example, the blue and yellow Packagings of the Advil pain reliever box or the yellow arches that symbolize the McDonald's fast-food franchise.
Trade Name: The name of a business
If you claim rights to use a mark, you may use the TM (trademark) or SM (service mark) designation to alert the public to your claim of a "common-law" mark. No registration is necessary to use a TM or SM symbol and you may continue to use these symbols even if the USPTO refuses to register your mark. Those symbols put people on notice that you claim rights in the mark, although common law doesn't give you all the rights and benefits of federal registration.
However, once you obtain federal registration for your mark, then you are entitled to use the federal registration symbol ® in conjunction with your mark.
What are the benefits of federal trademark registration?
Owning a federal trademark registration on the Principal Register provides several advantages, including:
Public notice of your claim of ownership of the mark;
A legal presumption of your ownership of the mark and your exclusive right to use the mark nationwide on or in connection with the goods/services listed in the registration;
The ability to bring an action concerning the mark in federal court;
The use of the U.S. registration as a basis to obtain registration in foreign countries;
The ability to record the U.S. registration with the U.S. Customs and Border Protection (CBP) Service to prevent importation of infringing foreign goods;
The right to use the federal registration symbol ®; and
Listing in the United States Patent and Trademark Office's online databases.
Real Estate and Land Use
There are generally two types of land leases on Indian land depending on the lessor (landlord). All Indian land is owned by the federal government in trust for the benefit of either a tribal entity or a member of an Indian tribe called an "allottee." Leases may be entered into with the tribe or the allottee.
Generally, the leasing program on tribal or allottee land is administered by the United States Department of the Interior, Bureau of Indian Affairs ("BIA") and is governed by provisions of the Code of Federal Regulations. All leases must be approved by the BIA and must comply with the requirements of the Federal Regulations.
Because the BIA's role as a trustee for the landowner requires that it act in the best financial interest of the Indian landowner, the regulations establish more safeguards for the protection of the landowner than what would normally be found in a standard commercial transaction.
As a result, the negotiation and approval of such transactions may take significantly longer than those in non-Indian markets. However, once the lease is approved, it provides a stable land use right to the lessee. Rent remains stable through the term of the lease with increases controlled by the lease terms which protect the lessee from arbitrary increases. Further, lenders will generally loan money to lessees with long-term leases on Indian land.
First, the buyer or seller needs to decide whether they will retain a broker to find a willing party. If you already have someone lined up you may proceed without a broker. The first step is to establish the basic terms of the deal. This is usually done by a non-binding "letter of intent". The letter of intent identifies the property, the price and other terms of the sale such as financing contingencies.
The letter of intent needs to contain specific legal disclaimers so that it does not form a binding contract. After the letter of intent is delivered the parties will negotiate the purchase and sale agreement with the detailed terms. The buyer will often want to inspect the property, get an environmental review of the property and review the status of the legal title before being fully bound to buy the property.
The buyer will usually need to find a lender to finance the transaction also. The mechanics of the transaction will be handled by an escrow company in California. The buyer will want to obtain a policy of title insurance. There are different policies of title insurance that are available. The one providing the most extensive protection is an ALTA extended coverage policy that requires the buyer to get a survey of the property prior to the closing. Policies without a survey are available at less expense but they do not cover things like encroachments on the property.
Personal Injury
California law, and the law in most states, requires anyone infected with a sexually-transmitted infection to either avoid sexual contact with uninfected persons or to inform them prior to sexual activity of the infection. To knowingly or negligently expose someone to a sexually-transmitted disease, such as HIV and genital herpes, may subject the infected person to civil liability.
So if you were infected by someone who knew or should have known that he or she was infected and did not disclose that to you before having sex, you may be able to recover damages from that person. In most cases, you will be required to show that the other person is infected, that he or she knew he or she was infected, failed to disclose the infection to you (or provided a false or misleading disclosure), that you were not previously infected and that you are now infected as a result of having sex with that person.