Mergers & Acquisitions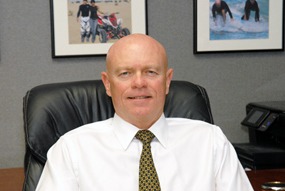 Marc Empey is the firm's expert in M&A matters
Businesses considering a merger or acquisition face a host of complex legal and business issues. Multiple factors can impact the success of the transaction, sometimes even causing the deal to fall apart. Palm Springs mergers and acquisitions firm, Slovak Baron Empey Murphy & Pinkney LLP, has handled hundreds of M&A transactions in virtually every industry.
We have represented public and private clients as buyers and sellers. With each new transaction our experienced attorneys are able to quickly and cost-effectively identify and address the critical issues that must be navigated to successfully complete the transaction.
Our Palm Springs firm's advice covers all facets of acquisitive transactions, including corporate control issues, due diligence, intellectual property evaluation, tax consequences and structuring, employee relations/affairs, environmental matters, creditor's rights, and government compliance, including all federal and state securities regulations and antitrust filings, public affairs and certain political considerations.
In a typical transaction, SBEMP would be responsible for confidentiality agreements, the letter of intent, preparing checklists for due diligence, gathering and reviewing all due diligence materials, making recommendations with respect to transfer of contracts and governmental approvals, if any, including Hart Scott Rodino, tender offer, and other filings, recommendations for financing and/or holdbacks, drafting of all acquisition documentation including a purchase agreement, noncompetition agreements, opinions of counsel, and any necessary leases, consulting agreements or employment agreements, providing closing checklists, coordination of transfer of funds, and actual closing of the transaction.
The firm has handled more than a billion dollars in transactions in a single year and successfully closed over 500 merger and acquisition deals.
Contact Our Palm Springs Mergers and Acquisitions Firm For A Consultation
Our Palm Springs mergers and acquisitions law firm has helped numerous companies. Put our expertise to work for you in a successful merger and acquisition. To arrange a consultation with an experienced and dedicated mergers & acquisitions law attorney, call our office at (760) 322-2275.