Governmental Relations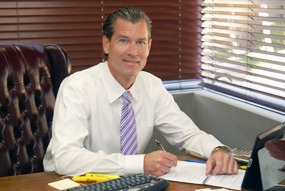 John Pinkney provides counsel to a wide
range of government agencies
Public contracts
Our Palm Springs government law firm attorneys have a wide range of experience drafting public contracts, including (a) professional services and consulting agreements, (b) real estate related and land development documents, (c) public improvement projects, and (d) other multi-faceted municipal agreements. From routine agreements for a small tract of homes or technology agreements for computer services, to settlement agreements for complex disputes, to documenting complex agreements among regulatory agencies, developers and contractors for a $100,000,000 site-remediation project, we negotiate and draft agreements for our clients every day. We draft our contracts to anticipate and address contingencies and to eliminate vague or confusing language.
In addition, as Palm Springs government legal counsel, we are experts in the public contracting process, both under municipal purchasing ordinance procedures, and also with respect to approving public projects and awarding contracts governed by state law, including the Public Contracts Code. We are familiar with specialized areas of public law concerning developing infrastructure, privatizing public facilities, drafting franchising agreements, preparing financing and assessment contracts, and evaluating state codes affecting contracts for special districts and other governmental entities.
Conflicts and Ethics
We have developed an expertise in governmental ethics and conflict of interest laws. We are experienced with the requirements of the Brown Act, the Political Reform Act, Public Records Act, and Public Bidding laws among others. Our attorneys serve as legal counsel to public agencies on a wide variety of areas related to governmental ethics and conflicts of interest. We provide impartial legal counsel of the highest quality to ensure governmental acts are made in an ethical and transparent manner. We also advise our clients on compliance with important federal, state and local regulations.
California legislative policy favors making government transparent, accessible, and fair, and many different laws are a part of creating "open government." Designed to improve public participation and governmental transparency and assure ethical conduct by public officials, such laws can become pitfalls for public agencies without experienced legal counsel.
Land Use and Zoning
We have an extensive practice in all aspects of land use law, including environmental investigation and analysis, property acquisition, the entitlement process, impact fees, subdivision requirements, planned developments, growth management, coastal development, preparing general plans and specific plans and plan updates, and updating zoning codes to remain consistent with state laws.
Contact Our Palm Springs Government Law Firm For A Consultation
Call us at 760-322-2275 to schedule a time to meet with our experienced Palm Springs government attorneys. Our Coachella Valley office is convenient for Los Angeles, San Diego, and the surrounding areas. We also provide nationwide representation.