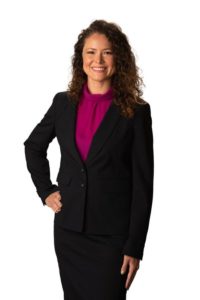 Grace Garner joins Slovak Baron Empey Murphy & Pinkney LLP, practicing in the area of employment and municipal law.
Ms. Garner previously worked in Washington, DC assisting with complex litigation at the Department of Justice and commercial and investor-state disputes with the international arbitration group at White & Case.
Ms. Garner graduated from California Western School of Law in 2013. In law school she was the co-editor of the student newspaper The Commentary and received the Diane Ethics award given to the graduating student demonstrating the best understanding of the scrupulous ethics and high ideals of the legal profession in academic, professional, and extracurricular activities.
Ms. Garner is a former member of the Palm Springs Planning Commission. In 2019 she was elected to the Palm Springs City Council. She is currently serving a three-year term.