Tribal & Native American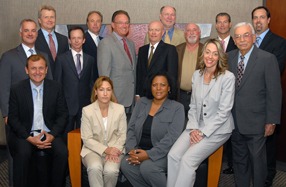 Slovak Baron Empey Murphy & Pinkney LLP, Palm Springs Tribal attorneys, represents Indian nations and tribal members in California in a wide range of legal matters, including:
Litigation and administrative law
Real estate, hotel and resort development
Trust land acquisitions and divestitures
Employment law and commercial law
Relations with the Bureau of Indian Affairs, state and local governments
Tribal codes and regulations
Allotment issues
Our Palm Springs firm has defended numerous Indian tribes in tort and personal injury claims. We also have worked on many real estate development projects on Indian trust land for Indian allottees, non-Indians, and Tribes.
Through this work, we have negotiated with the Bureau of Indian Affairs on long-term business development leases, trust to fee land sales, and supervised the preparation, review and implementation of environmental site assessments – including site characterizations, NEPA and CEQA compliance and issuance of building and development permits.
In connection with this work, our Palm Springs firm has handled complex real estate transactions, addressed numerous title issues, and coordinated with federal and private entities to ensure prompt and proper progress. The firm has served as counsel in many substantial land purchases.
Contact Our Palm Springs Tribal Law Firm
Slovak Baron Empey Murphy & Pinkney LLP has the experience, abilities and resources to provide effective representation for our Palm Springs Native American clients as they work to cultivate tribal assets to the advantage of their communities. We energetically defend and protect tribal sovereignty and jurisdiction from private or government organizations.
To arrange a consultation with an experienced and dedicated Palm Springs tribal attorney, call our office at (760) 322-2275.