Special Needs, Disability & Healthcare Access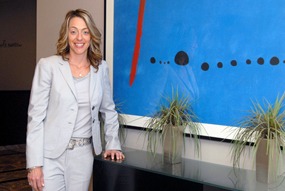 Valerie Powers Smith handles special needs,
disability, healthcare and insurance matters
for the firm
The firm's Special Needs, Disability, Healthcare & Insurance practice provides a broad range of services and assistance to individuals in the benefits and healthcare field. Our Palm Springs special needs attorneys assist clients with health-care insurance issues by obtaining coverage for medically necessary services included in contracts of coverage where the insurers have declined to provide coverage. 
SBEMP's lawyers are familiar and experienced in handling health-care coverage issues related to private plans; self-funded/self-insured plans; state health benefits plans; Medicaid and Medicare.
The firm's Palm Springs social security disability attorneys provide experienced counsel to individuals in handling coverage and benefits issues related to disability insurance, including short-term & long-term benefits, private policies, and government funded benefit plans.
Individuals qualified for or seeking disability-based benefits and services through state and federal agencies, i.e., Social Security Administration, are often confronted with complicated regulatory obstacles that are difficult to overcome; particularly if they have a disability. SBEMP's lawyers help individuals eligible for disability-based benefits receive necessary benefits and services.
In conjunction with the firm's Estate Planning, Trusts & Estates Practice, SBEMP lawyers also assist individuals and families with special needs with their estate planning and administration. Individuals and families with special needs present unique issues and the Palm Springs firm's lawyers provide experienced advice in the creation of wills, durable powers of attorney, medical/advance directives, special needs trusts and credit shelter trusts.
Contact Our Palm Springs Special Needs Attorneys And Social Security Attorneys For A Consultation
To arrange a consultation with an experienced and dedicated special needs, disability, healthcare & insurance access law attorney, call our office at (760) 322-2275